Quality Policy
We, the Management of Alinco Pipe Supply FZE (Supplier/Stockiest of Industrial Piping Products) are committed to be the fittest and most agile supplier in meeting the demands of the Customers we serve.
We will achieve this by:
Operating a Quality Management System in accordance with ISO 9001:2015,
Complying with the legal and other requirements,
Knowing who our Customers are and what they want - through open communication,
By providing resources, infrastructure, and training to deliver the system requirements,
Ensuring continual improvement of our management system through regular audits and review."
We Are Certified
ISO - 9001 : 2015 In accordance with TUV NORD CERT.
Quality Assurance
We supply quality products at a competitive price. This is accomplished by worldwide sourcing from carefully selected suppliers. By means of supplier qualification audits and continuous performance measurements, we guarantee the quality of our products and deliveries Alinco has a dedicated Quality control team, which at every stage of material handling ensures quality assurance.
Total Quality is the basis on which ALINCO is founded. All the activities of the company are based upon our experience, technical knowledge, competence, trust and quality. Quality is the inherent characteristic of all our operations.
ALINCO continually strives to offer:-
Quality Products
Quality Customer Service
Quality after Sales Support
The first strategic objective of Alinco is to supply products and services of high quality level and to meet and exceed the needs of our customers.
Testing and inspection
We can carry out many (non) destructive material tests and inspections for our customers.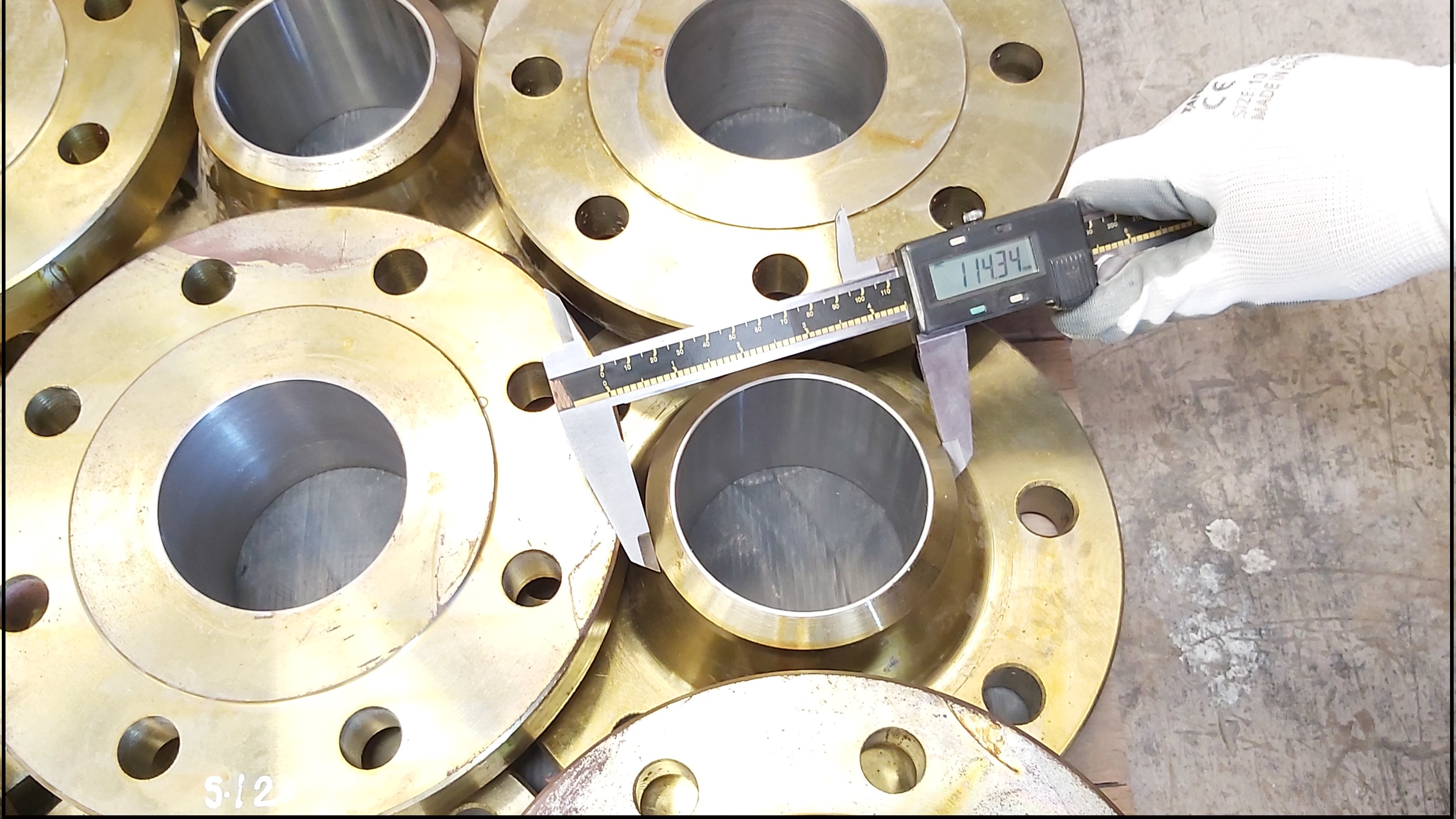 The most common destructive inspection is the 3.2 inspection under supervision of any inspection agency. Other tests that we can carry out are:
Tensile strength test
Yield test
Impact test at different temperatures
Bending test
HIC test
Hardness test
Spectral analysis
Positive Material Identification (PMI) test
Non-destructive tests include:
Ultrasonic test
Magnetic Particle Examination (MPE) test
Ferrite test
Eddy Current test
Moreover, materials can be inspected before shipment. Inspection can be performed by one of our own qualified inspectors or by the customer or by an independent third party selected by the customer.
All of our products are certified according to the EN 10204/3.1 or 3.2.